OMRAN Group Appoints New National Competencies within its Executive Committee
17 January 2022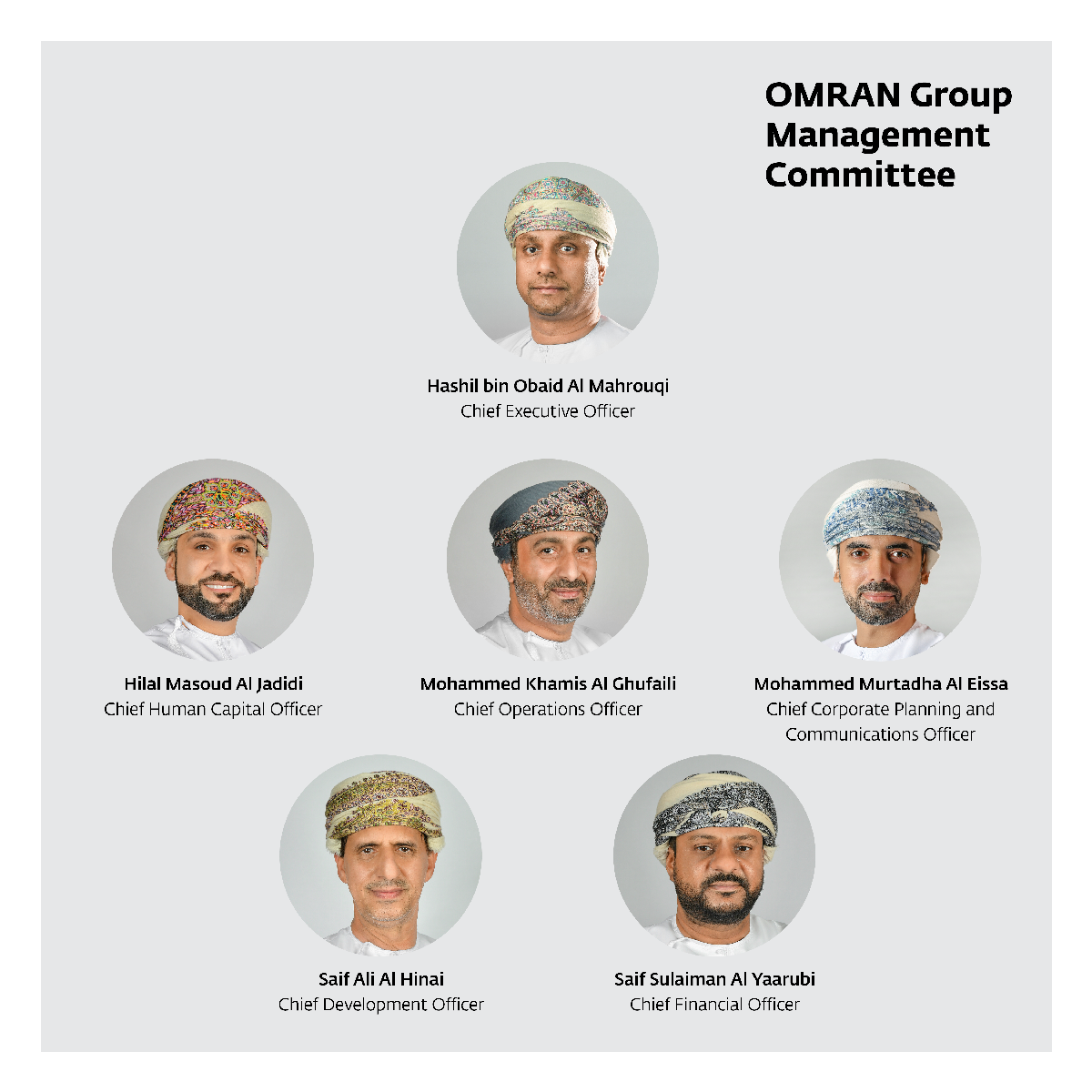 Oman Tourism Development Company (OMRAN Group) has announced the appointment of its new C-Suite executives. The move comes as part of the Group's strategic growth roadmap and restructuring programme, further strengthening its leadership team to drive the tourism sector development in the Sultanate.
The new members of the fully Omani senior leadership team have strong market credentials and established track records, working across a diverse range of sectors and industries. The appointments include Hilal Masoud Al Jadidi as Chief Human Capital Officer, Mohammed Khamis Al Ghufaili as Chief Operations Officer, Mohammed Murtadha Al Eissa as Chief Corporate Planning and Communications Officer, Saif Ali Al Hinai as Chief Development Officer and Saif Sulaiman Al Yaarubi as Chief Financial Officer.
Commenting on the new appointments, Hashil Obaid Al Mahrouqi, OMRAN Group's CEO said: "The appointment of the new senior leadership team reflects our firm belief in empowering national competencies to lead the next stage of the Group's journey as we are moving rapidly to transform our business culture, in line with the Group's strategic approach towards achieving the goals of Oman Vision 2040 and the National Tourism Strategy. This step comes as part of the Group's restructuring programme, which will certainly expand the capabilities of OMRAN, its subsidiaries and the wide portfolio of diversified tourism assets and investments throughout the Sultanate, enabling to achieve the Group's goals and vision."
"This step also reflects our focused approach on empowering Omani competencies across different levels and disciplines, while enabling them to progress the business objectives and support the Group's senior management team that comprises diverse backgrounds and capable professionals with global and local expertise.", he added.
With a proven track record of developing iconic tourism landmarks and destinations, OMRAN Group's diversified portfolio of projects, partnerships and world-class hotels and resorts, play a major role in the realisation of Oman's future Vision and the National Tourism Strategy. The Group is uniquely positioned to provide impetus to the national economy and diversification agenda through a sustainable approach. 
Visit our website to view the full details of OMRAN Management Team and their profiles (Omran.om).