'Salalah Eat' Food Festival Kicks Off
4 August 2022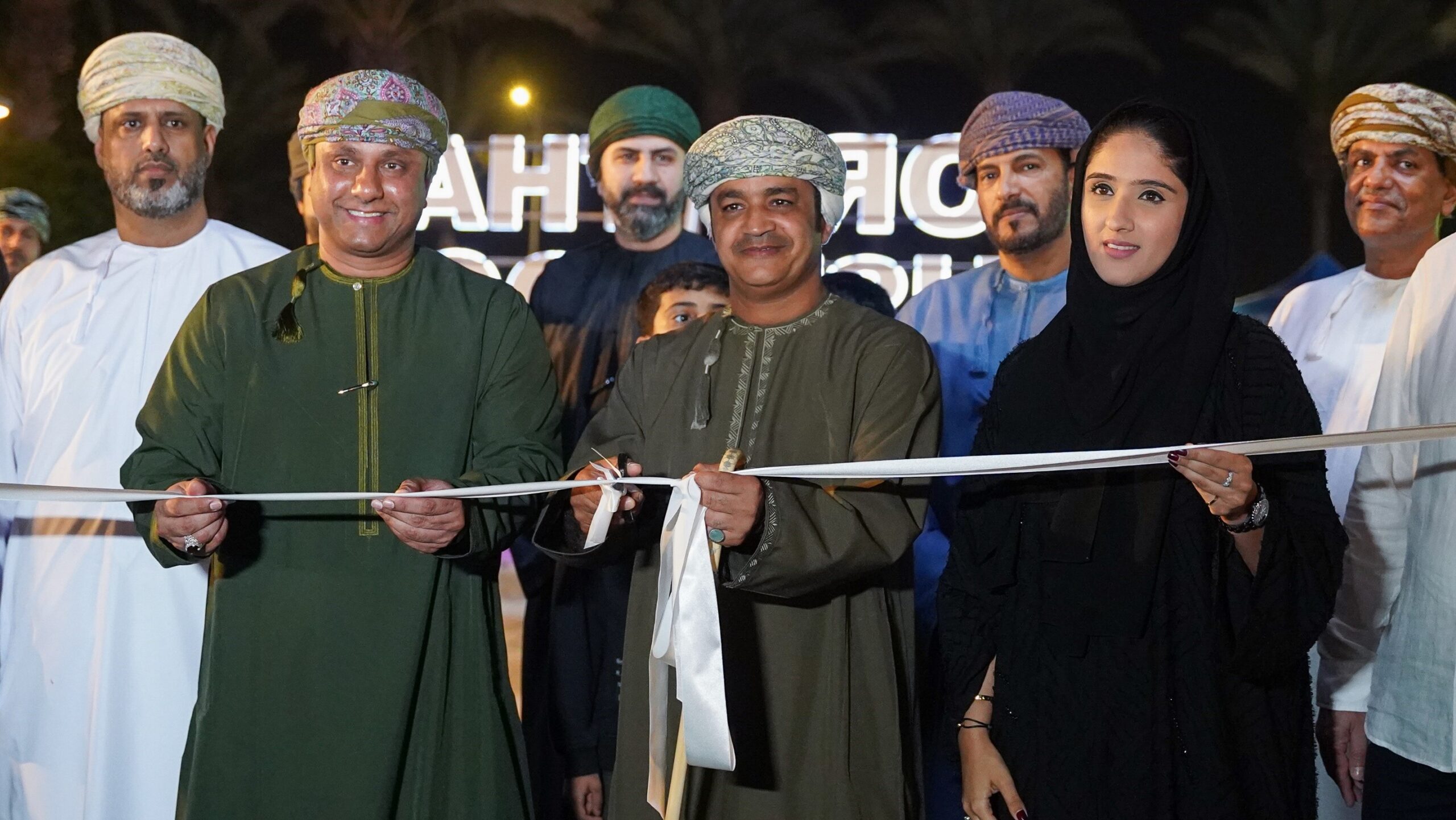 'Salalah Eat' food festival, which comes from the cooperation between Oman Tourism Development Company (OMRAN Group), Dhofar Municipality, Ministry of Heritage and Tourism, and several private organisations, kicked off this evening. The festival is designed to enrich the visitors' experiences with multiple events and entertainment performances targeting various segments of society to promote local tourism in Dhofar governorate.
The inaugural ceremony of the festival was held in Hawana Salalah Resort under the auspices of His Excellency Dr Ahmed bin Mohsen Al Ghassani, Chairman of Dhofar Municipality, and witnessed the presence of Eng Mohammed bin Abu-Bakar Salim Al Sail Al Ghassani, Deputy Chairman of OMRAN Group and the CEO, Hashil Bin Obaid Al Mahrouqi, along with many officials from the Dhofar Municipality, Ministry of Heritage and Tourism, and OMRAN Group.
The event will run from August 4th to 13th at Hawana Salalah Resort. Guests are welcome to attend on weeknights from 6 pm to 12 midnight and on weekends from 6 pm to 2 am, where they will be able to experience Omani and international cuisines from more than 70 food and beverages providers including over 55 SMEs. Additionally, during the 10 days, around 10 entertainment shows will be orchestrated to ensure visitors enjoy every moment they spend at the food festival. These include acts from the 'Best Arab Talent' title winners on 'Arabs Got Talent', Khawater Al Zalam, known for their mastery in 'Light and Visual Art' technique, Bollywood performances and spectacular light shows.
On the occasion of the inauguration ceremony, HE Dr Ahmed bin Mohsen Al Ghassani, Chairman of Dhofar Municipality stated, "The Khareef season is a remarkable time that attracts plenty of visitors to Dhofar governorate to enjoy the distinctive atmosphere and spend unforgettable moments amid pristine nature, which ultimately contributes to supporting the tourism and related sectors in the region." He further added, "Festivals are well received for their contribution to providing a comprehensive tourism experience with a variety of activities and programmes. I take this opportunity to commend all efforts that were invested to launch 'Salalah Eat' festival as one of the main entertainment activities during Khareef season."
Speaking about the significance of broadening the Sultanate's tourism offerings, Hashil bin Obaid Al Mahrouqi, CEO of OMRAN Group, said, "The Group continues to work with our key partners to strengthen the potential of Oman's tourism sector, further contributing to creating innovative and unique tourism experiences. "Salalah Eat" represents the Group's efforts to diversify tourism products in the governorate. It also reflects the Group's endeavors to find effective initiatives aligned with the latest practices of In-Country Value (ICV), social investment and the promotion of Omani products in the local market. As such, the aim is to provide a stimulating environment for Small and Medium Enterprises (SMEs) and local talents".
Marwan bin Abdul Hakim al Ghassani, Director of Tourism Promotion Department at the Directorate General of Heritage and Tourism in Dhofar Governorate, commented on the Ministry's role in boosting tourism sector through such events, "Organising 'Salalah Eat' festival reflects the Ministry's efforts to create events that help enhance the performance of the tourism sector as well as supporting SME sector and create business opportunities. Through these festivals, participants look forward to providing delicacies from both Omani and international cuisines that attract more visitors".
Defining the food festival, Sarah bint Najeeb Al Balushi, Founder and CEO of Celebrate Oman, said, "Salalah Eat festival offers an opportunity for visitors to spend quality time and taste local and international dishes whilst enjoying the planned entertainment activities for 10 days. With the participation of a range of competent nationals and SMEs, the festival is expected to attract a significant crowd".
'Salalah Eat' festival is the first event of "OMRAN Carnivals", which the Group plans to hold in many tourist destinations in Oman. This reflects the Group's role in promoting the local tourism scene and maximising ICV to achieve multiple social and economic returns.
OMRAN Group has a number of investments and assets in Dhofar governorate, namely, Hawana Salalah Resort, Crowne Plaza Salalah, Alila Hinu Bay in Mirbat and Atana Stay Salalah. OMRAN Group works closely with Dhofar Municipality and Ministry of Heritage and Tourism to promote the tourism experiences offered in the region.