OMRAN Group Signs a Memorandum of Understanding with Al Dakhiliyah Governor's Office
20 July 2022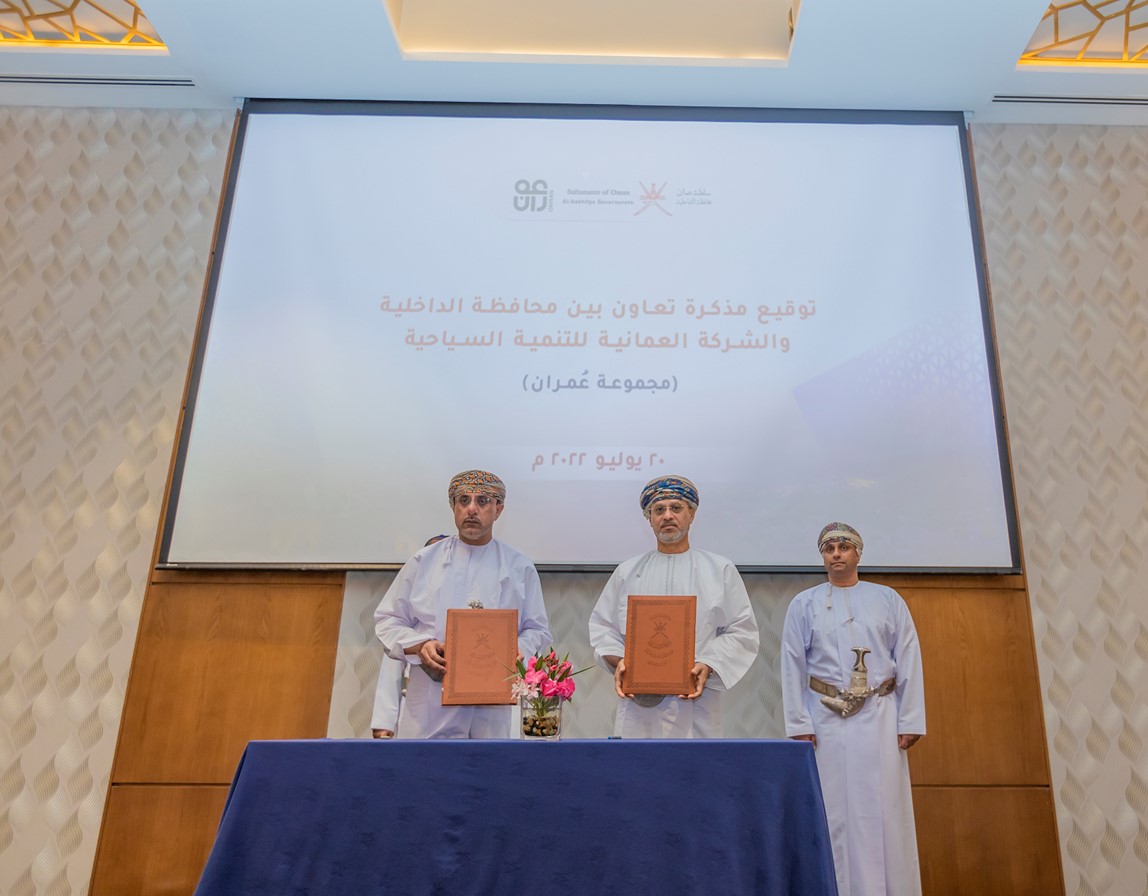 As part of its endeavours to enhance cooperation with various stakeholders and achieve comprehensive tourism development objectives, the Oman Tourism Development Company (OMRAN Group) signed an Memorandum of Understanding (MOU) with the Office of Al Dakhiliyah Governor to develop several tourism projects in numerous tourist destinations in the governorate.
The agreement was signed by H.E. Hilal bin Saeed Al Hajri, Governor of Al Dhakiliyah, and Eng. Mohammed Abu-Bakar Al Ghassani, Vice Chairman of OMRAN Group, in presence of senior officials from both parties in dusitD2 Naseem Resort, Jabal Akhdar.
OMRAN Group continues to explore tourism development prospects in collaboration with the Ministry of Heritage and Tourism and various stakeholders. As part of the National Tourism Strategy 2040, ongoing efforts are being made to increase the tourism offerings in the Sultanate and enhance the sector's competitiveness.
By introducing novel experiences offered by Al Dakhilyiah governorate through various projects, OMRAN Group continues to foster the tourism sector in the governorate since it is considered as one of the main tourist destinations. Furthermore, it strives to promote qualitative experiences in the group's projects and investments in the governorate, including Alila Al Jabal Al Akhdar, dusitD2 Naseem Resort Al Jabal Al Akhdar, Nizwa fort, Al Hoota Cave, Harat Al Bilad and Bahla Fort and Oasis.