OMRAN Group celebrates the official opening of The Art Space 'Makan Studios' at InterContinental Muscat Hotel
15 June 2022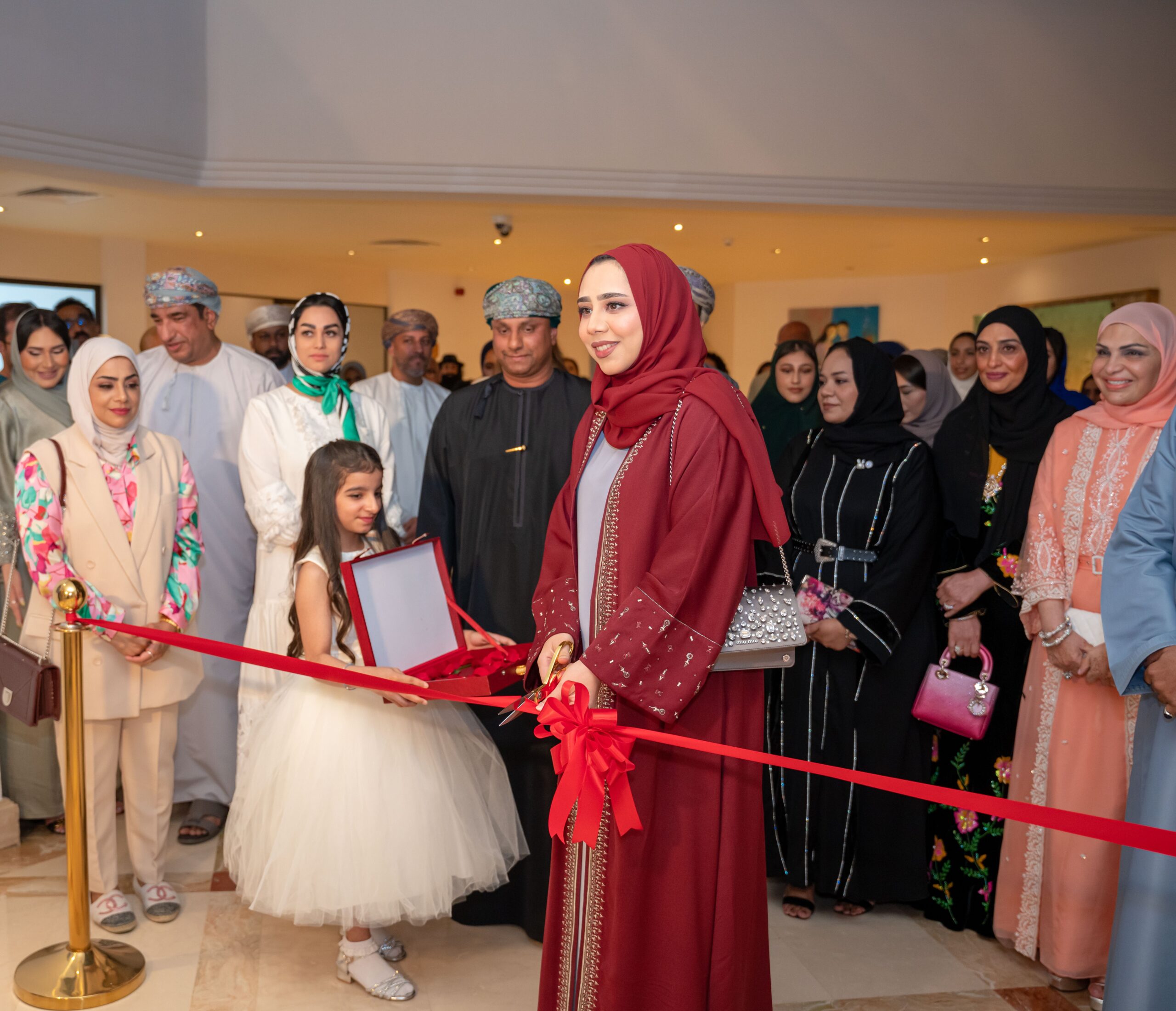 As part of its ongoing efforts to encourage Omani entrepreneurs and SMEs specialised in the field of arts management, Oman Tourism Development Company (OMRAN Group) celebrated the official opening of The Art Space 'Makan Studios' at InterContinental Muscat Hotel. This comes within the "Creatourism'" programme, one of the Group's initiatives to promote art, culture and heritage in its various development projects and hotels.
The ceremony was held under the patronage of HH Sayyida Meyyan bint Shihab Al Said and witnessed the presence of a number of their Highnesses, OMRAN Group's Chairman and CEO and number of creative artists.
On the occasion of the opening, HH Sayyida Meyyan bint Shihab Al Said, said, "We commend all the efforts made by OMRAN Group and its role in launching various ambitious initiatives and programmes, which allow creative Omani youth the opportunity to contribute to the tourism sector promotion by highlighting the cultural heritage of the community and embodying it in various creative works."
"Such initiatives contribute to empowering national competencies by providing a stimulating and encouraging environment to participate in enriching the artistic and creative scene as part of an effort to enhance the creative aspects in various tourist destinations in the Sultanate," she added.
The OMRAN Group's 'Creatourism' programme aims to promote a variety of activities that bring creative value to the group's projects and destinations. This can be accomplished by empowering arts management entrepreneurs and utilizing their skills and capabilities to support tourism experiences by operating shops and supervising exhibition grounds, as well as establishing artistic and cultural activities and exhibitions in various tourist facilities.
The Group had previously introduced the programme's first initiative, a competition to manage and operate the InterContinental Muscat art space. The 'Makan Studios' won the first place and was given the responsibility of managing and operating the art space.
Hassan Meer, Branding Art & Culture Expert at OMRAN Group, said, "The Group's efforts to boost tourism experiences and provide them with various specific programmes and initiatives have resulted in our ceremony. This is accomplished by engaging the services of entrepreneurs and experts in the sectors of creative and cultural arts to take advantage of the tourism sector's prospects."
He further added, "The 'Creatourism' programme has attracted local creative talents to enrich Oman's tourism sector. The opening of 'Makan Studios' reflects the programme's success in investing in creative youth energies and opening up new horizons for the tourism sector through innovative foundations focused on Omani culture, heritage, and authentic arts."
Futoon Al Mahrouqi, Co-founder of Makan Studios, stated, "The team has focused on activating the InterContinental Muscat Hotel art space and making it an art venue for tourists, hotel guests and creative arts professionals in Oman. We focused on highlighting a range of innovative works inspired by its icons and artistic elements from local and cultural heritage, as well as a range of other works of art that give visitors the opportunity to enjoy and learn closely about various creative arts."
The OMRAN Group is committed to the creation of a variety of programs and activities targeted at recognizing and nurturing promising local talent. The Group strives to create a dynamic environment for national competencies, offering them numerous opportunities to turn their innovative ideas into useful elements. These further contribute to the revival of cultural heritage in the Group's numerous development projects and hotels, as well as demonstrating the Group's commitment to implementing its sustainability framework, which is based on four main pillars: economy, society, environment, and cultural heritage.