OMRAN Group Excels at Urban October and the First Gulf Housing Week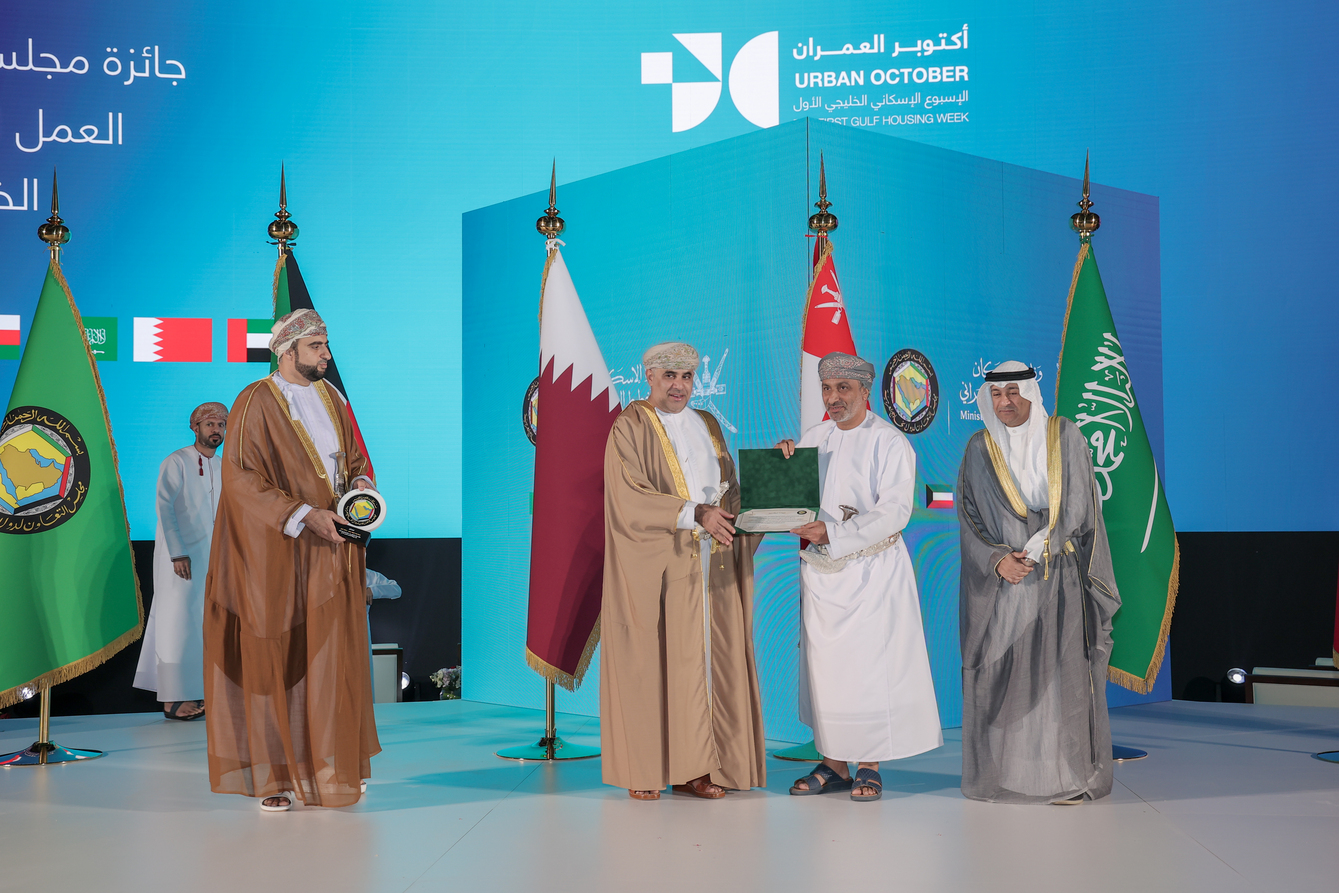 Oman Tourism Development Company (OMRAN Group) proudly highlighted its dedication to sustainability and urban development during Urban October and the First Gulf Housing Week, organised by the Ministry of Housing and Urban Planning.
During an awards ceremony held in conjunction with the event, The Sustainable City – Yiti Project, a pinnacle of OMRAN Group's commitment to sustainability, was honoured with the prestigious GCC Housing Award. This significant recognition reflects the project's innovative sustainable solutions, effective management across economic, environmental, and social spheres, and its role in setting global benchmarks for sustainable development. Mohammed Khamis Al Ghufaili, OMRAN Group's Chief Operating Officer, graciously accepted the award on behalf of the Group.
Eng. Ammar Sulaiman Al Kharusi, OMRAN Group's Head of Development, further underscored the Group's commitment to sustainable urban development in his presentation. He highlighted the Yiti Integrated Tourism Development as a testament to the Group's mission of crafting modern communities, fostering significant investments, and developing innovative tourism destinations in alignment with Oman Vision 2040 and the National Tourism Strategy.
The Sustainable City – Yiti Project, spanning over a million square meters in the picturesque Muscat Governorate, stands as a holistic community that epitomises sustainable urban development. With its adoption of innovative solutions for energy production, recycling, water management, and sustainable transportation, the project aligns with the goals of achieving carbon neutrality by 2040, pursuant to the Sustainable Development Goals and the Paris Agreement on Climate Change.
Moreover, the project highlighted its objectives and sustainable practices during the Gulf Housing Week exhibition, providing insights into its reliance on renewable energy sources, commitment to promoting a healthy lifestyle, and dedication to maximising local value while fostering innovation.
The Sustainable City – Yiti Project, a partnership between OMRAN Group and Diamond Developers, reflects a shared vision of establishing the project as a local and global destination that embodies sustainability, culture, education, and recreational offerings.