OMRAN GROUP LAUNCHES 'GIFTed' INITIATIVE AT NASEEM dusitD2 RESORT, AL JABAL AL AKHDAR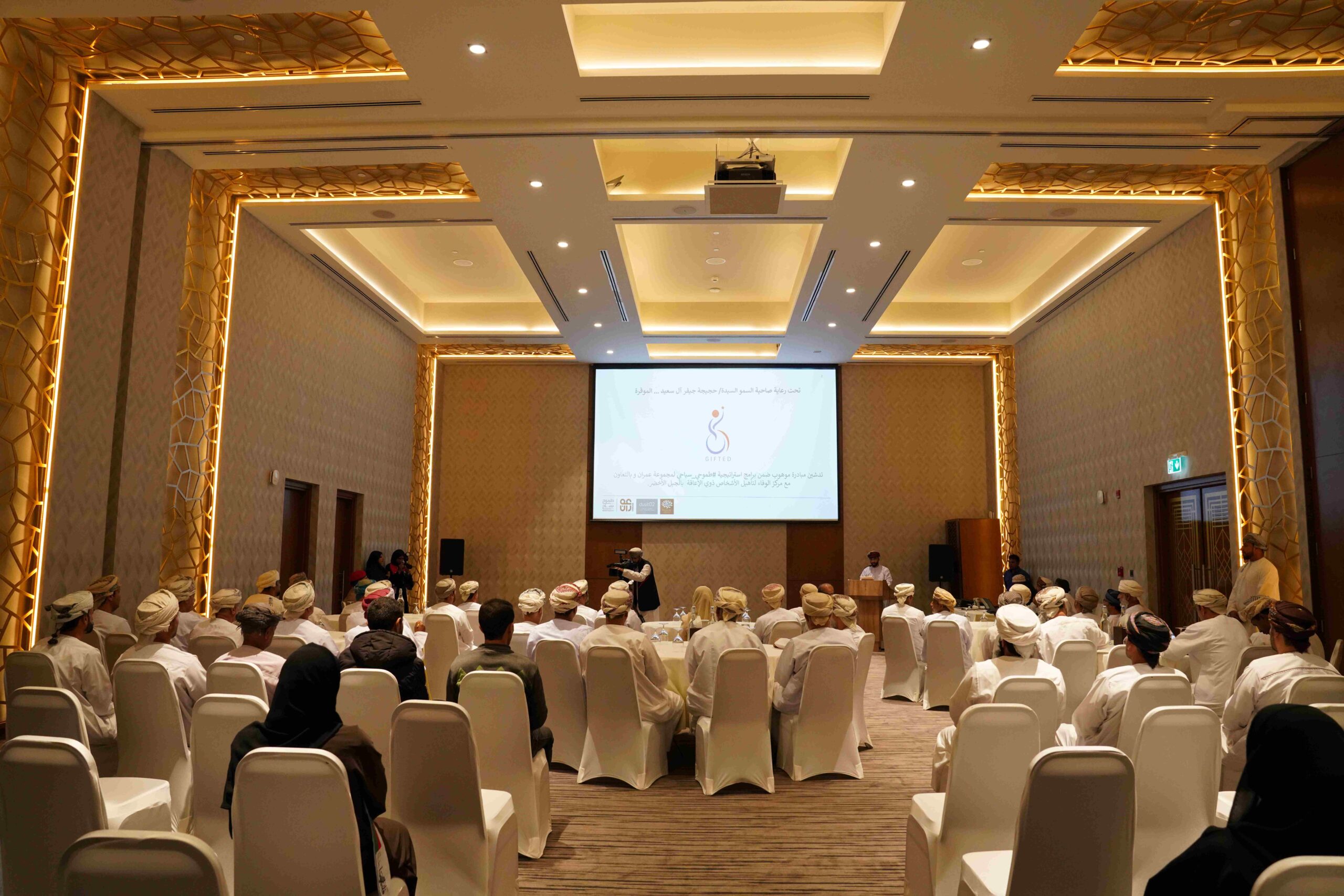 As part of the #IAmTourism strategy, Oman Tourism Development Company (OMRAN Group) has announced the launch of the 'GIFTed' initiative. This initiative is dedicated to qualifying and empowering individuals with disabilities to work within the tourism sector. The launch event was hosted at Naseem dusitD2 Resort, Al Jabal Al Akhdar, under the patronage of Her Highness Sayyida Hujaija bint Jaifar Al Said and attended by key figures from OMRAN Group and the Al Wafa Centre for the Rehabilitation of Persons with Disabilities in Al Jabal Al Akhdar.
'GIFTed' stands as the premier initiative focused on supporting individuals with disabilities in the tourism industry, fostering their abilities, and creating pathways to acquire practical skills and explore diverse employment opportunities. The initiative strives to achieve several main objectives, including raising awareness of the capabilities of individuals with disabilities in the tourism sector, enabling participants through specialised training for the labour market, and promoting social integration by emphasising the vital role individuals with disabilities play in the community.
On the occasion of the launch, Hilal bin Masoud Al Jadidi, Chief Human Capital Officer at OMRAN Group, stated: "The 'GIFTed' initiative is a key component of our #IAmTourism strategy, serving as a roadmap towards empowering national talent to succeed in this opportunity-rich sector. The initiative embodies our deep belief in enhancing professional avenues for people with disabilities due to the talents and capabilities they possess. We aim to utilise the outcomes of this initiative as a model for application across our assets and future projects."
Jagdeep Thakral, General Manager of Naseem dusitD2 Resort Al Jabal Al Akhdar, remarked: "We are proud that our resort is the launching point for this significant initiative. Throughout the six-month training period, we are committed to enriching the trainees' experience with essential knowledge and skills and providing a safe, comprehensive training environment that allows their potential and social and professional skills to flourish."
Ablah bint Khalaf Al Riyamiya, Director of Al Wafa Social Centre for the Rehabilitation of Persons with Disabilities at Al Jabal Al Akhdar, added: "Our centre's members and their peers with disabilities are equipped with a variety of skills and knowledge that prepare them for success across numerous fields of employment. We are proud to partner in the launch of 'GIFTed', which marks a pivotal phase in employing their diverse talents and abilities. We call upon all entities to establish similar initiatives that contribute to the professional and social development of individuals with disabilities."
OMRAN Group is dedicated to continuously nurturing and supporting professional development programmes that enrich the tourism sector with qualified national talent, contributing to a tangible and positive societal impact, and fostering a thriving and sustainable future for all.