OMRAN Group Participates in the Ideation Hackathon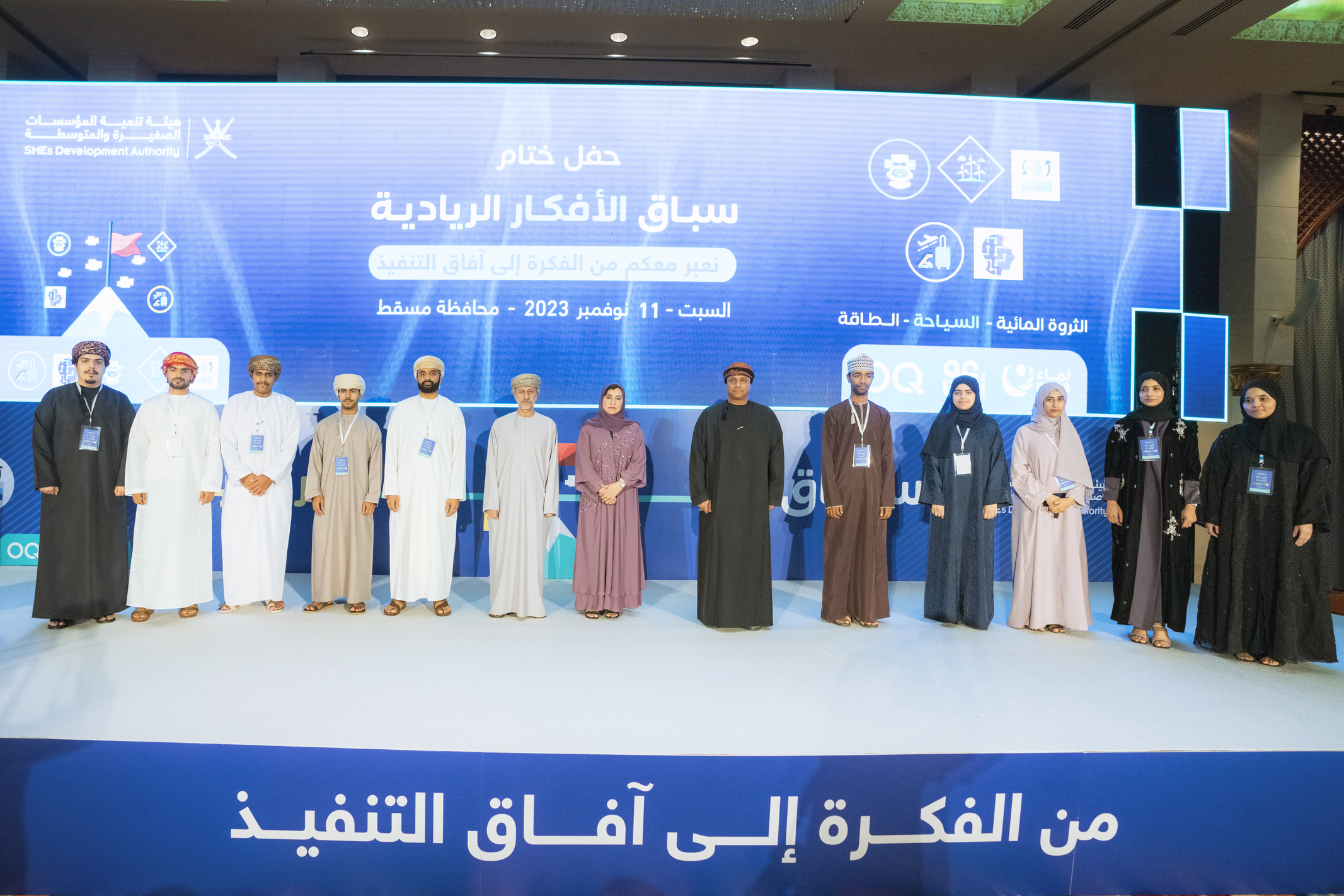 OMRAN Group participated in the Ideation Hackathon, in collaboration with the Authority for SME Development, to identify creative solutions and initiatives to address the diverse challenges encountered by the Group and the tourism sector.
During the competition, a number of SMEs and youth-led organisations were engaged to provide inventive solutions and initiatives for various challenges that faced the companies, which reflect the Group's efforts in promoting the In-Country Value (ICV) programmes. Additionally, plenty of experiences and knowledge were exchanged in the event.
Commenting on the participation, Kothar Said Al Amrani, Research Development & Innovation Lead said: "We are delighted to be part of the Ideation Hackathon, as it presents a valuable opportunity to empower the national talented young competencies. The participants have demonstrated their eagerness to contribute by presenting a remarkable array of innovative solutions to the diverse challenges faced by companies. Moreover, they have showcased their commitment to fostering growth and advancement within the tourism sector by offering a range of developmental opportunities."
The participants showcased several innovative solutions that will make a significant impact on the growth of the tourism sector and enrich visitor experiences amidst ongoing digital advancements. Furthermore, they presented comprehensive strategic plans aimed at enhancing environmental sustainability in hospitality assets through effective recycling practices, efficient waste management, and a focus on energy conservation and the integration of renewable energy sources across operational procedures.
During the Hackathon, Mohammed Al Eissa, OMRAN Group' Chief of Corporate Planning and Communications actively participated by providing guidance, directions, and evaluating the solutions, ideas, and initiatives proposed by the participating institutions. He also discussed how these ideas could be transformed into new projects and innovative technology-based startups. The ultimate goal was to identify and implement these innovative concepts within Omani Investment Authority's (OIA) entities.
The selection was made based on an evaluation process that encompassed several different criteria, and the votes in the tourism sector were in favor for 'Visit OM', 'Energy Generation Floors', 'Efficiency' and 'Sustainability'.
OMRAN Group is dedicated to actively participating in diverse programmes and initiatives that aim to involve SMEs, entrepreneurs, and youth-led organisations in fostering the growth of the tourism sector through innovative and sustainable approaches.