OMRAN Group Signs an Agreement with Al Buraimi Governor's Office
29 January 2023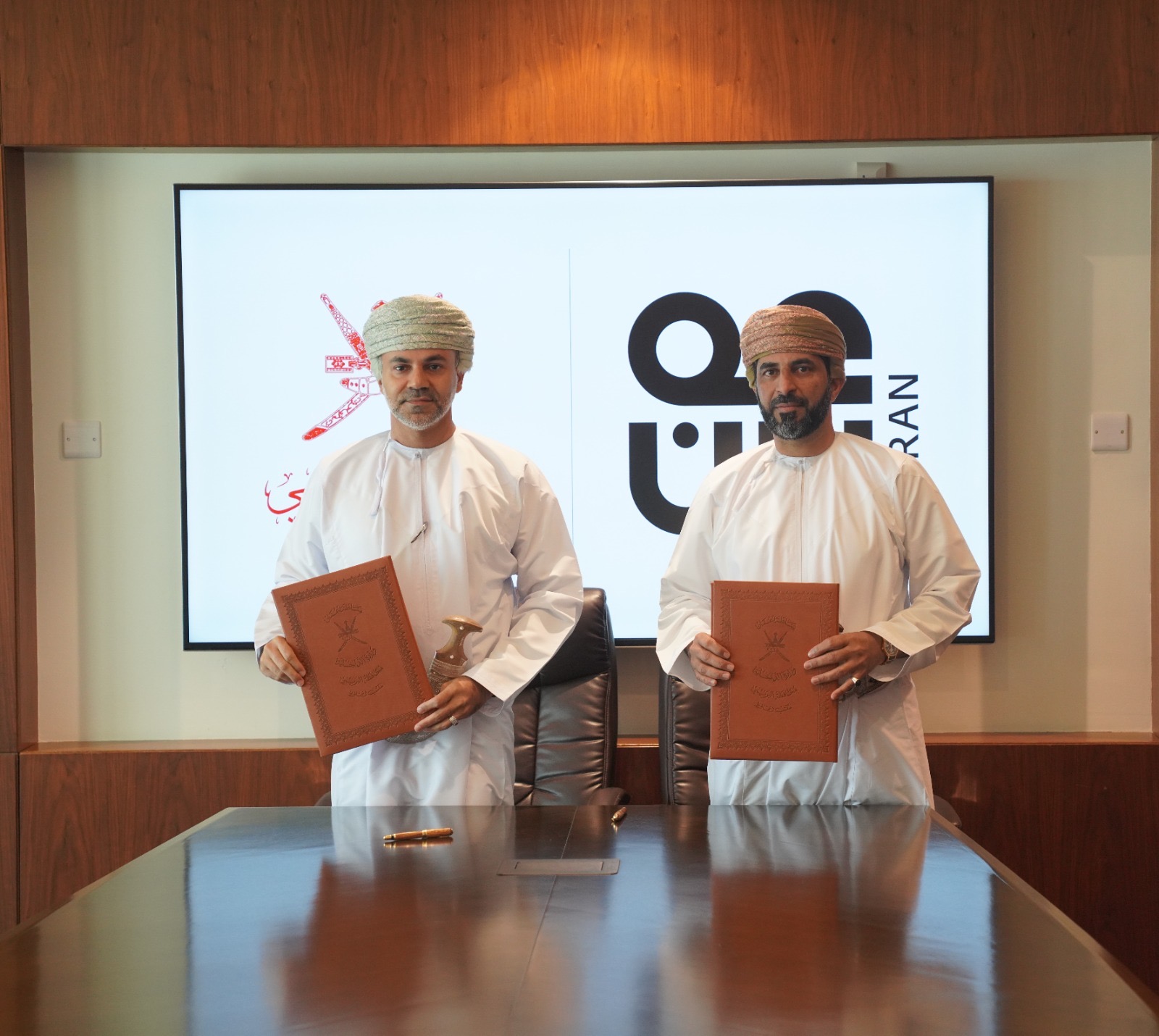 Continuing its efforts to boost local tourism, Oman Tourism Development Company (OMRAN Group) signed an agreement with the Office of the Al Buraimi Governor to develop several tourism projects at prominent destinations across the governorate. The agreement was signed by Sayyid Dr Hamad bin Ahmed Al Busaidi, the Governor of Al Buraimi, and Eng Mohammed bin Salim Al Busaidi, Chairman of OMRAN Group Board of Directors, with senior officials from both parties in attendance. The agreement is part of OMRAN Group's efforts to enhance partnerships with various stakeholders and achieve its tourism development objectives in the Sultanate.
Under the agreement, OMRAN Group will provide technical support and oversee operations for the Al Buraimi Gate and Al Abila Park. The first project, Al Buraimi Gate, will serve as a platform for interaction between visitors and sub-activities through interactive digital panels and a display screen. The screen will display unique material and showcase the cultural history of the Governorate of Buraimi.Al Ubila Park will cover an area of over 181,000 square meters. The project aims to fulfil the desires of tourists, visitors, and residents of the Sultanate, showcasing the region's rich beauty and creating a fun and relaxing recreational area for the community.
Speaking on the agreement, Sayyid Dr Hamad bin Ahmed Al Busaidi said: "We are pleased to partner with OMRAN Group and establish significant projects that stimulate tourism growth in the governorate. These projects will enrich the tourism facilities and services for visitors. Recently, the Governorate of Buraimi implemented several development projects designed to attract visitors from across the Sultanate and advance economic growth in both the governorate and the Sultanate. These efforts will create many business opportunities for local companies and SMEs in the governorate."
"OMRAN Group is continuously working to strengthen collaborations with stakeholders to achieve its comprehensive tourism development goals. The Group is dedicated to developing the tourism sector in various governorates of the Sultanate by creating high-end tourism projects. By developing the tourism sector and collaborating with local entities, OMRAN Group aims to maximise the sector's contribution to the government's economic diversification plans," said Eng Mohammed bin Salim Al Busaidi.
It is worth mentioning that OMRAN Group is exploring additional tourism development opportunities in partnership with the Ministry of Heritage and Tourism and various stakeholders. This is part of the Group's ongoing efforts to improve the tourism sector's competitiveness and create unique offerings in line with the National Tourism Strategy 2040.
OMRAN Group plans to organise tourism activities at various locations in collaboration with their respective governor's offices. These projects will be carried out to international standards to attract diverse groups and boost local tourism. Such initiatives align with the Group's goals of promoting local tourism, maximising local value, and achieving social and economic benefits