OMRAN launches its new corporate publication "Panorama"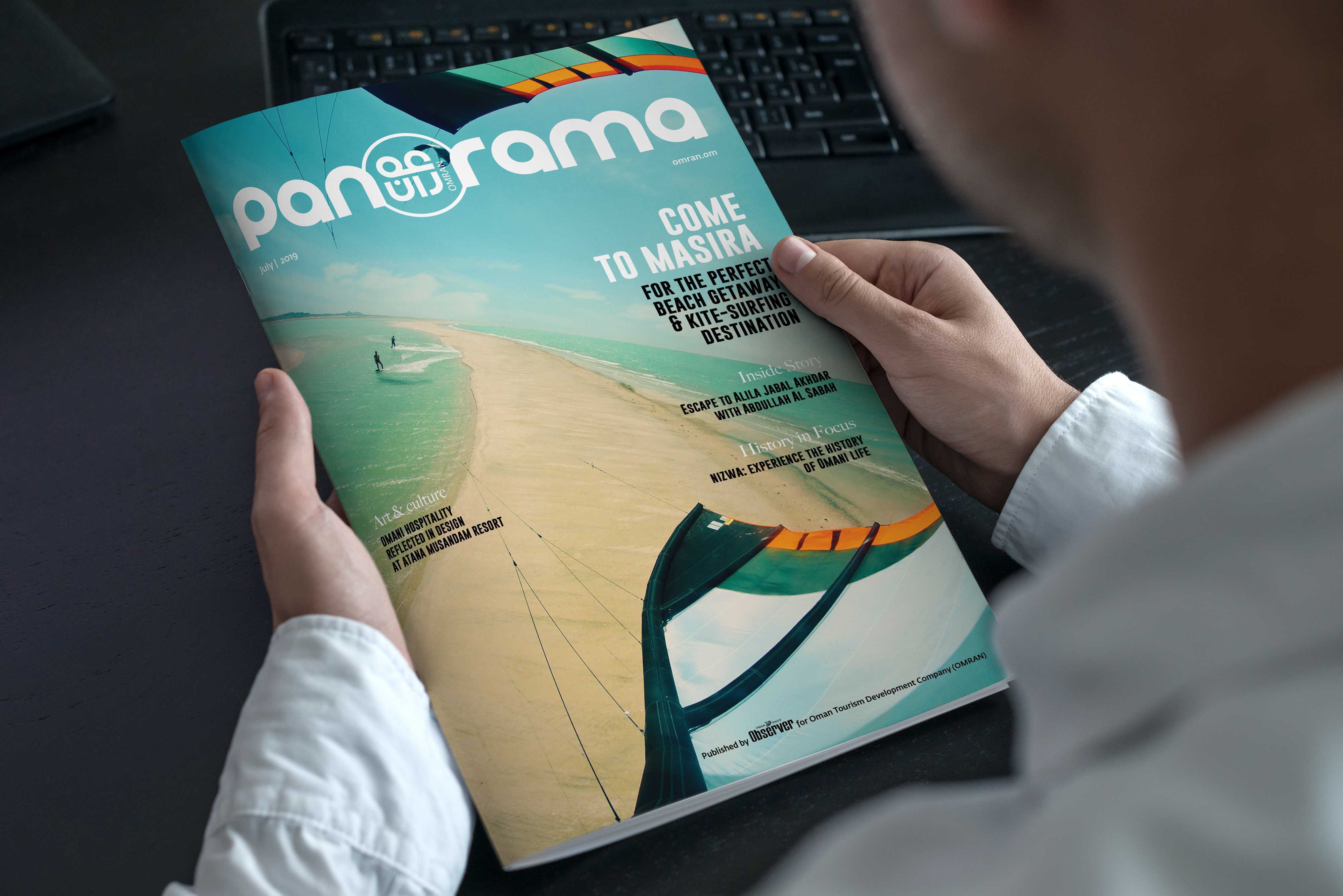 Oman Tourism Development Company (OMRAN), the executive arm of the Sultanate for tourism development, recently released its new corporate publication "Panorama", a seasonal publication that encapsulates OMRAN's diverse portfolio of development, investments and hospitality assets across the country and its role in creating new lifestyle experiences in the tourism sector and the wider socio-economic impact of its projects and activities.
The inaugural issue of "Panorama" captures a wide view of the Sultanate and provides insightful stories about places, people and experiences that are part of OMRAN's successful journey in the tourism sector. The first edition's cover story explores Masirah Island, its heritage and culture with a special feature on windsurfing on the island. It also covers a number of interesting topics about the tourism activities at OMRAN's hotels and resorts; such as the Via Ferrata in Alila Jabal Akhdar, the Zip-line experience in Millennium Resort Musannah, in addition to many other articles and interviews that will bring the readers closer to OMRAN.
Panorama profiles some of OMRAN's development partners as well as the people working within its group of companies to reflect its impact on the society and the economy and the contribution of OMRAN's projects to nation-building, particularly in job creation and SME empowerment creating a platform to present successful case studies of Omani SMEs striving to make a difference in their respective fields.
Mr Qais bin Zahir Al Hosni, VP Corporate and Government Affairs at OMRAN, said, "We are proud to launch Panorama to provide insightful stories about OMRAN. Panorama outlines the company's efforts in fulfilling its mandate and how we create sustainable and authentic tourism assets, lifestyle communities, destinations that contribute to the Sultanate's economic diversification and create socio-economic benefits."
Since its inception in 2005, OMRAN played an instrumental role in building the tourism infrastructure in line with the government's economic diversification agenda. OMRAN is the largest hotel investment company in the Sultanate with a portfolio featuring as many as 17 internationally and locally-branded hotels and resorts.  Through anchor projects and strategic development partnerships with leading regional and international developers, the company expands the capacity of the tourism sector and creates new lifestyle and travel experiences rooted upon Oman's vibrant historical past and progressive present.
Apart from the printed copies, an online version of the publication is also available to download on the following link: Panorama .