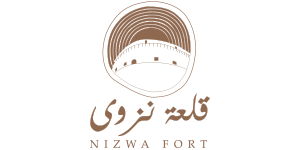 A magnet for cultural tourists, Nizwa Fort is a splendid example of Omani architectural mastery and engineering ingenuity. An imposing presence in the historic city of Nizwa since its construction in the middle of the 17th century, the unique cylindrical construction of this fort distinguishes the stronghold from it peers.
Nizwa is one of the oldest continuously inhabited cities in Oman, intermittently serving as its capital from the middle of the 8th to the middle of the 12th century. Linking the rugged interior of the Sultanate with Muscat and the Dhofar region of the south, this bustling ancient trading hub with its abundant authentic character today proudly maintains its position as the country's centre of religion, education and art.
Managed by OMARN, the daily operations of this important heritage destination are handled by Bawader International, a locally based company which oversees a range of cultural activities designed to enhance the visitor experience and promote the rich history of the area.