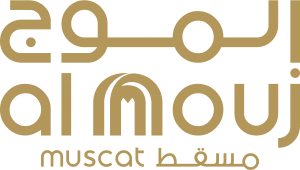 Al Mouj Muscat is a destination without an equal. It has redefined urban living in the region with an impressive portfolio of oceanfront residential properties, luxury and authentic hospitality, elegant Business Parks, award-wining architecture, and well-designed landscapes.
A warm and diverse community at the heart of Oman's capital, Al Mouj Muscat created a sense of belonging for over 6000 residents from 85 nationalities who now call it home. With a vibrant dining and retail district, residents and visitors alike are able to enjoy a wide range of culinary experiences in a lively oceanfront setting.

Our Partner: Majid Al Futtaim
Founded in 1992, Majid Al Futtaim is the leading shopping mall, communities, retail and leisure pioneer across the Middle East, Africa and Asia.
A remarkable business success story, Majid Al Futtaim started from one man's vision to transform the face of shopping, entertainment and leisure to 'create great moments for everyone, every day'. It has since grown into one of the United Arab Emirates' most respected and successful businesses spanning 15 international markets, employing more than 40,000 people, and obtaining the highest credit rating (BBB) among privately-held corporates in the region.
Majid Al Futtaim owns and operates 23 shopping malls, 13 hotels and three mixed-use communities, with further developments underway in the region. The shopping malls portfolio includes Mall of the Emirates, Mall of Egypt, City Centre malls, My City Centre neighbourhood centres, and four community malls which are in joint venture with the Government of Sharjah.
Company is the exclusive franchisee for Carrefour in 38 markets across Middle East, Africa and Asia, and operates a portfolio of more than 230 outlets in 15 countries.  Majid Al Futtaim operates 322 VOX Cinema screens and 34 Magic Planet family entertainment centres across the region, in addition to iconic leisure and entertainment facilities such as Ski Dubai, Orbi Dubai and Ski Egypt, among others.The Company is parent to the consumer finance company 'Najm', a fashion retail business representing international brands such as Abercrombie & Fitch, AllSaints, lululemon athletica, Crate & Barrel and Maisons du Monde. In addition, Majid Al Futtaim operates Enova, a facility and energy management company, through a joint venture operation with Veolia, a global leader in optimised environment resource management.
Company also owns the rights to The LEGO Store and American Girl in the Middle East and operates in the food and beverage industry through a partnership with Gourmet Gulf.