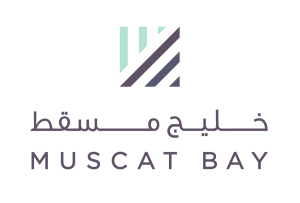 Located just a short drive from the centre of Muscat, Muscat Bay is a luxury community nestled in a picturesque natural cove at the foot of the Al Hajar mountains. Comprising five distinct residential zones – encompassing one and two bedroom residences and duplexes, three and four bedroom villas, and five bedroom Grand Hilltop Villas, along with two world-class hotels by Jumeirah – Muscat Bay promises unrivalled resort-style living in an exceptional setting.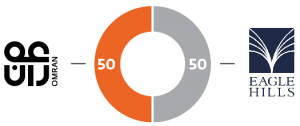 Eagle Hills was formed with the aim to develop and revitalize cities and communities, in line with innovative lifestyle solutions, that meet the demands of modern living.
As an Abu Dhabi-based private real estate investment and development company, Eagle Hills takes its financial capability, expertise, and extensive relationships to drive the creation of large-scale, master-planned communities, with a blend of facilities that will elevate local economies, support holistic living, and working solutions, while catering to both tourists and residents.
Working in partnership with governments, policy makers, and local developers, Eagle Hills brings its immense expertise to high-growth markets looking to revitalize urban areas or realize the full potential of city hubs. Eagle Hills works with the latest technologies and smart innovations to develop sustainable communities that are built with future generations in mind.
Eagle Hills is currently developing a range of mixed-use, mega-projects in Europe, Africa, and the Middle East. These projects are set to positively impact the local communities both from financial and lifestyle aspects while supporting local economic growth for the surrounding areas.