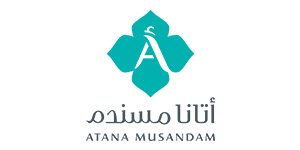 A tranquil reflection of the spirit of Oman, located in the northern tip of the Musandam peninsula. The resort is Inspired by a typical Omani village. , Built in 2014, this beautiful resort has all it takes for a luxury getaway for individuals or families.
Each of the 110 well-appointed rooms and suites features a private balcony/and or terrace and a captivating view of the waterway where you can witness the daily routine of the local fishermen or simply wonder at the beauty of the sea or the grandness of the mountains. At Atana Musandam you can relax and unwind at the Uru spa which offers cutting-edge scientific skincare treatments, and ancient traditional healing therapies.
We are proud to host Zaree – a group of local women who have come together in a casual, family-friendly environment to share with you an authentic Omani cultural experience including their creative process of making handicrafts, garments, and accessories.