Winners of Mahout Fishermen Village Design Contest Announced
25 April 2022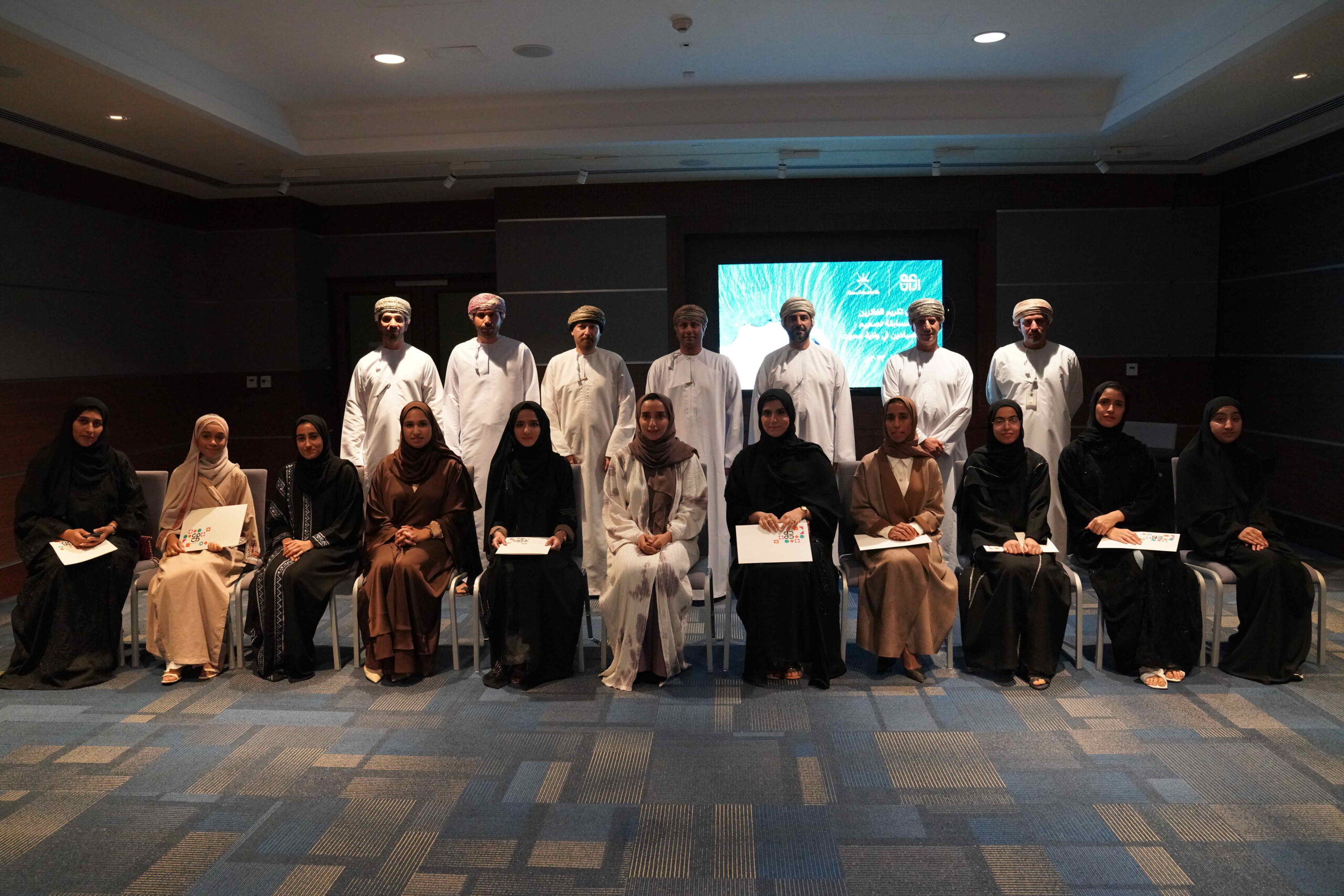 In partnership between the Ministry of Agriculture, Fisheries Wealth and Water Resources and Oman Tourism Development Company (OMRAN Group), the awarding ceremony of Mahout fishermen village design contest was celebrated today at the Oman Convention and Exhibition Centre.
The contest was launched to develop young Omani talents in the field of Architecture and engage them in various initiatives aimed at improving the facilities.
The contest witnessed wide participation from young Omani graduates who are majoring in architecture and urban planning. The contest's jury received around 100 designs which were evaluated as per architectural, aesthetics, and environmental criteria. Critical elements of sustainability and geographical suitability were also taken into consideration.
Asma bint Hilal Al Kharusi won the first prize in the contest, and Wadha bint Khalid Al Jabri was the runner-up, whereas the third place has been won jointly by, Alaa bint Nasser Al Rawahi, Jawaher bint Salem Al Hajari and the 'Abstract team'.
Acknowledging the high number of entries received and the excellence of the participating designs, the jury decided to allocate incentive prizes, which were won by Bushra bint Walid Al-Sulaimani, Maryam bint Ali Al-Mashrafi and Afrah bint Saif Alshaaili.
Dr. Abdulaziz Said Al Marzouqi, Director of Fisheries Resources Development at the Ministry of Agriculture, Fisheries Wealth and Water Resources said: "The ministry's goal is to create a safe and stable environment for fishermen all around Oman. We believe that this can be accomplished by developing an integrated infrastructure that includes all services. We've also made care to construct this particular project in a distinctive manner that represents the architectural design's modernism while also taking environmental sustainability into account."
"This contest for Oman's budding architects, and designers, is in line with the ministry's aim to empower and utilize young people's abilities. We hope to include modern architectural aspects in the ministry's numerous development projects as a result of this effort," he further stated.
Commenting on the contest, Eng. Saif Ali Al Hinai, Chief Development Officer at OMRAN Group said: "The contest is one of OMRAN Group's various initiatives that aims to support local talents and grant them the opportunity to contribute to Oman's development. It comes in line with the group's strategy toward generating In-country value and meeting its corporate social responsibility objectives."
"OMRAN Group aims to boost national growth through strategic relationships with various government institutions. Therefore, our collaboration with the Ministry of Agriculture, Fisheries, and Water Resources demonstrates our commitment in this regard.,'' he said further.
Expressing her delight in winning the first place, Asma bint Hilal Al Kharusi said: "I am pleased to have participated in this contest that gave us a platform to hone our skills and showcase them in various ways. I would like to thank the organisers of this contest for their continued support and efforts to make it a success story."
It is worth mentioning that OMRAN Group places great emphasis on local development and community sustainability. This is demonstrated through devising vital initiatives that seek to involve the local community and young talents in the group's various projects.